Today, we're going to break from our typical newsletter format to share the details of Porcelanosa's first International Project Awards.
Don't worry, we'll get back to sharing feature projects in our next newsletter.
That said, let's jump in and share the details of this exciting event, and maybe even how you can be a part of the next big event…
You look across the park, past your fellow architects and designers, who are casually sharing big ideas, stories, and recommendations… amidst the scent of blooming magnolias, pear blossoms, and flowering meadows.
The sky is blue, and the reflections off the surrounding iconic buildings sparkle with sunlight.
You're standing near the center of Italy's second-largest city, and yet, when you take in a deep breath, the air is clean and refreshing. You take a sip from your wine glass.
For a moment, you think you're lost in a dream.
But it's not a dream. And it could be you and your team joining us next year! Read on to find out how…
The first-ever Porcelanosa International Project Awards
This past month in May, the Porcelanosa Facades USA team was honored to host two of our client project teams in Milan, Italy, to celebrate Porcelanosa's first annual International Project Award ("PIPA") ceremony this May.
Everyone there enjoyed fantastic food, breath-taking sights, camaraderie, and fresh design inspirations.
"Let's go, Porcelanosa Facades USA!!"
Porcelanosa received 123 proposals from 32 countries. These included all projects using interior and exterior Porcelanosa tile products. The awards committee then chose twenty finalists in four categories – Public Spaces, Hospitality, Residential, and Retail.
The selected projects all stand out as unique and inspired by their surroundings. And for their skillful development with remarkable environmental sensitivity.
We had four projects from the United States qualified as finalists. And two of those projects are exterior porcelain façade projects:
The Hursey Center at the University of Hartford by Payette was a finalist in the Public Sector category
The Silva in Washington, D.C. by Grimshaw and CORE was a finalist in the Residential category
(We're putting together the project stories for these two tight, well-designed projects. Then, we'll share those studies over the following couple of newsletters. So, keep an eye out!)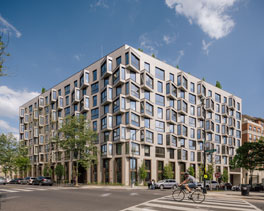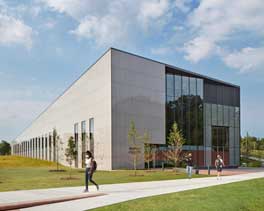 "Pack your bags —we're going to Italy!"
In early May, the PIPA event's 100 guests converged on Milan, Italy. The guests included three members of each finalist team, the jury, and the Porcelanosa sales team. (We were super-excited to call our clients who were finalists and tell them to pack their bags and get ready to head to Milan!)
From May 6 -13, all the finalist projects were on display in the Viale della Liberazione in an outdoor exhibition.
On May 11th, the finalists in each category presented their projects to an international jury. The presentation was at Porcelanosa's newest Milan store in Piazza Castello by the Castello Sforzesco.
A jury of leading international names
A group of renowned architects made up the international jury:
Architect Leonardo Cavalli (co-founder of One Works)
Michel Rojkind (co-founder of the innovative Rojkind Arquitectos studio in Mexico)
Greg Truen (co-founder of South African architecture studio SAOTA)
Anabel Fernández Rubio (senior partner at Kohn Pedersen Fox Associates (KPF))
Several nominees mentioned how exciting it was to have the international jury. Including architects they've looked up to throughout their careers.
A celebration of innovation, architecture, and talent surrounded by greenery
On Thursday, May 12th, Milan's BAM (Biblioteca degli Alberi di Milano, or the Library of Trees) botanical center served as the main stage for the award ceremony. We presented the awards to the most outstanding projects in each of the four categories.
The gala was organized by Valeria Ciardello (Italian journalist and television presenter turned communication consultant and event moderator). The location provided an exclusive atmosphere with views of the BAM botanical garden. It was an incomparable setting to celebrate the merging of architecture and landscape.
The guests enjoyed an open-air celebration that Ciardello planned to the last detail in keeping with the awards theme.
After the ceremony, guests experienced an international menu put together by the three Michelin-starred chef Enrico Bartolini from the nearby Pandenus restaurant. A fascinating evening where design and innovation took center stage.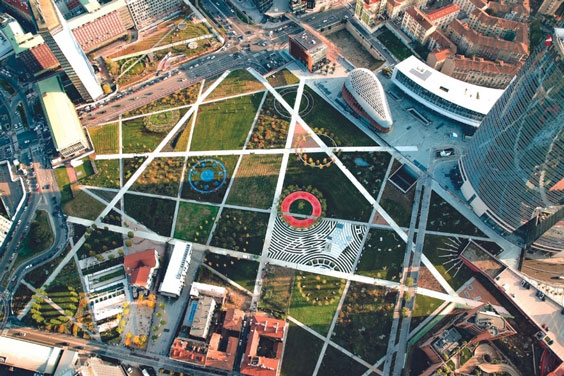 And the winners are:
And the moment you were waiting for, here are the winning projects in each category at our inaugural event:
Best Residential project: Oriol House (Valencia, Spain), by Alejandro Tejedor.
The jury noted this project's unique design connecting the indoors with the outdoors, bringing the landscape into the heart of the home.
Best Retail project: Al Hira Beach (Sharjah City, UAE), by 3DELUXE studio.
This elegant design incorporated premium materials and the highest environmental sustainability standards.
Best Hotel project: Hotel Grand Fiesta Americana (Oaxaca, Mexico), by TRESMÁSDOS Arquitectos.
Thanks to its redefining of the hotel concept, fusing tradition and modernity.
Best Public Spaces project: Al Qana (Abu Dhabi, UAE), by M.Z. Architects.
The jury recognized this project for its clever blending of architecture with landscape.
The jury also gave a special mention to The Silva (Washington, D.C., USA). And the Critics Award went to the Home Plate Project – WBSC Headquarters (Pully, Switzerland).
The jury agreed that each winning project illustrated architecture and landscape are no longer isolated concepts. Buildings are no longer immobile elements. Instead, they interact with their environment, enabling communication between the two.
Are you our next guest?
We congratulate all the winners, as well as all the finalist projects. We are so proud to have been a part of your design.
And, if you're not already considering exterior porcelain panels as part of your building's facades, we invite you to reach out and explore the possibilities.
Who knows? Next year, you could be getting the call from us telling YOU to pack your bags and join us at the next big event. The location for our PIPA events will be rotating each year. So, next year, we could be in Berlin, Paris, London, or who knows where! Stay tuned…
Your Porcelain Cladding Article
We'd love to hear what you think of it! What you'd like to hear more about… Or hear more about what you're working on.
Until next time, keep growing your garden with beautiful building facades…
Thank you,
Your Partners in Design at

1) Sign up for our Virtual Online Lunch & Learn CEU presentation.
Sign up here for our presentation called, "Ventilated Façade System for Buildings."
You'll earn 1 AIA HSW CEU, and you'll learn more about when & how to use a ventilated façade, as well as the advantages you'll get using a ventilated façade over using other cladding systems.
SIGN UP TODAY!
2) Contact us for a free, no-obligation project consultation.
Go here to schedule a no-obligation call. Get to know us and share your vision for your project. If this project isn't a great fit, we'll just let each other know. And part as new BFFs looking forward to the next chance to work together.
SIGN UP Or you can always give us a call at 201-712-0556 (x2218)!
3) See if your project is a good fit for our Design Assist service.
Check out our two-page Design Assist Services description here to help understand a bit more about this awesome way we can work together.
The TL;DR version: If your project meets just two simple requirements, our complimentary Design Assist service will help ensure your façade design's success, while saving your design team time, money, and headaches.
Check it out today!