The CME (Chicago Mercantile Exchange) Center Lobby project in Chicago, IL was designed by Krueck Sexton Partners. The project was recently recognized by the jury as the winning entry for Commercial Interiors in Architizer's 10th Annual A+ Awards.
Luke Haas at Krueck Sexton Partners pointed out this adds to the project's growing number of awards, which include:
AN Best of Design — Facades, Honorable Mention
AIA Chicago — Interior Architecture, Citation of Merit
AN Best of Design — Interior—Office, Honorable Mention
Architect Magazine Light & Architecture Design Awards — Interior Design, Merit Award
We're proud to be part of the project team that helped create an inspiring lobby space in downtown Chicago.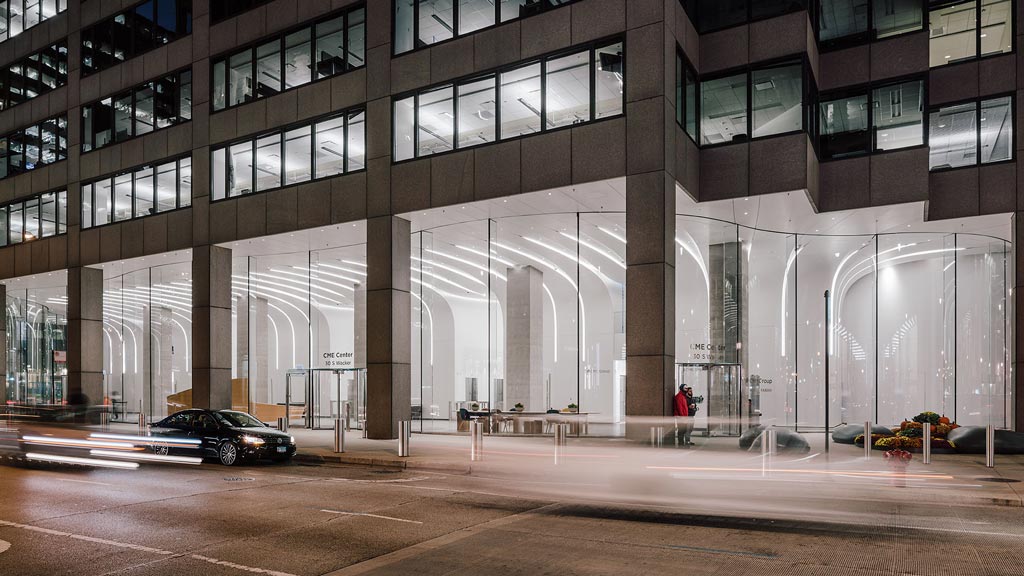 An amazing application of a unique material
Did you know we do more than just exterior porcelain panels?
That's right! Porcelanosa also has our own solid surface material you can use on both the inside and outside of your building projects.
And the CME Center Lobby project is a perfect example of everything you can do with it.
Porcelanosa's KRION Solid Surface Material was used as a cladding solution for the redesigned lobby space of the CME (Chicago Mercantile Exchange) Center in Chicago, IL.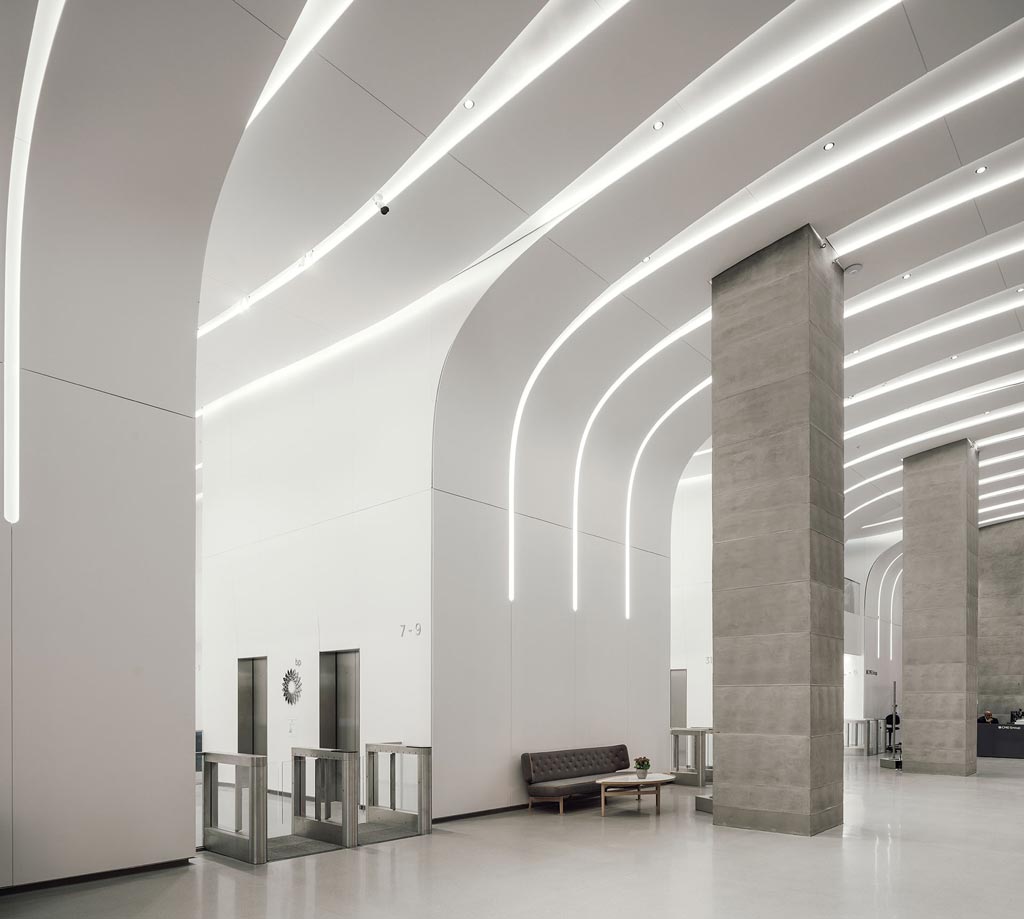 KRION is a unique solid-surface material that is made of two-thirds natural minerals (ATH – aluminum trihydrate) and a low percentage of high-resistance resins. Its unique composition gives it many properties – including its lack of pores, ability to be thermocurved, ease to repair and maintain, and high resistance to temperatures, stains, impacts and more – making it an ideal product to use in this facade's design.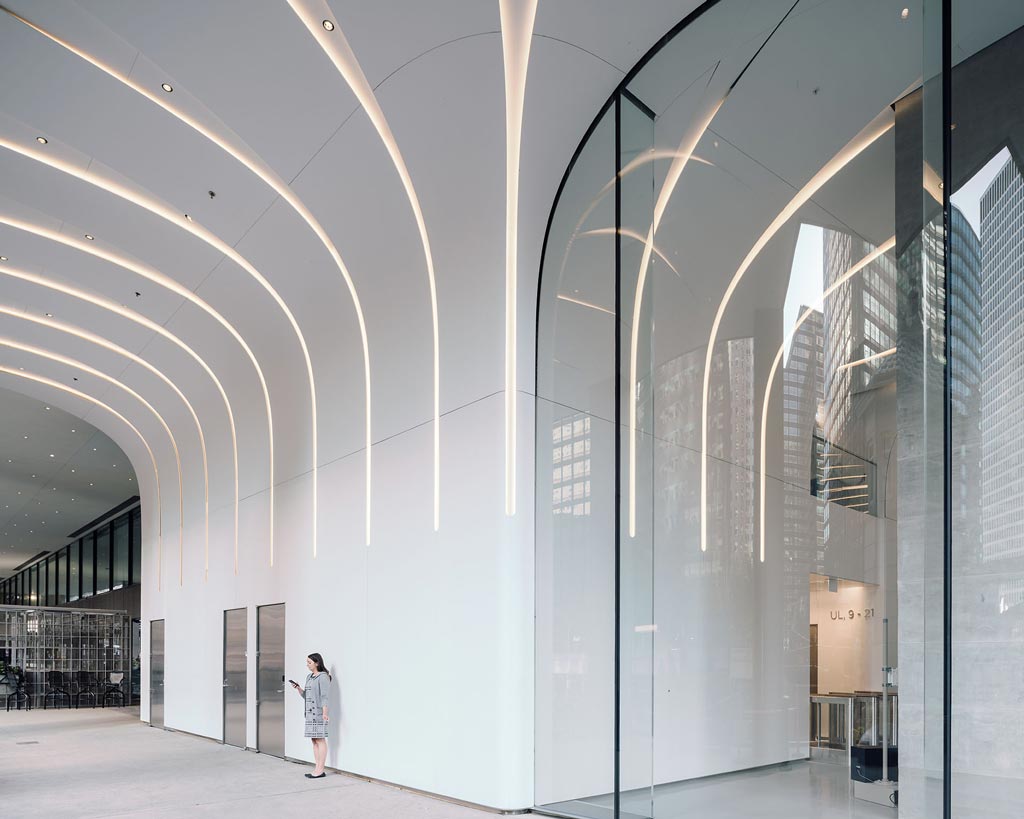 Over 1,000 unique KRION panels were used throughout the CME Lobby project to support the glass panels that surround the lobby and cover 100,000 sq. ft. of space. The design has a unique look – starting from the floor of the inside of the lobby and rising to extend its way outside of the glass panels.
Once the architects completed their complex, three-dimensional geometric design for the project's interior surfaces, they worked with us through our Design Assist program.
Porcelanosa then modeled each unique piece using Rhino and BIM to ensure the panel joints all aligned within 1/16". We also modeled all of the behind-the-scene support system to keep all the panels and light coves in place.
A unique challenge —spanning 2 ½ years over five project phases —that created a beautiful end result the entire team is proud to have been a part of.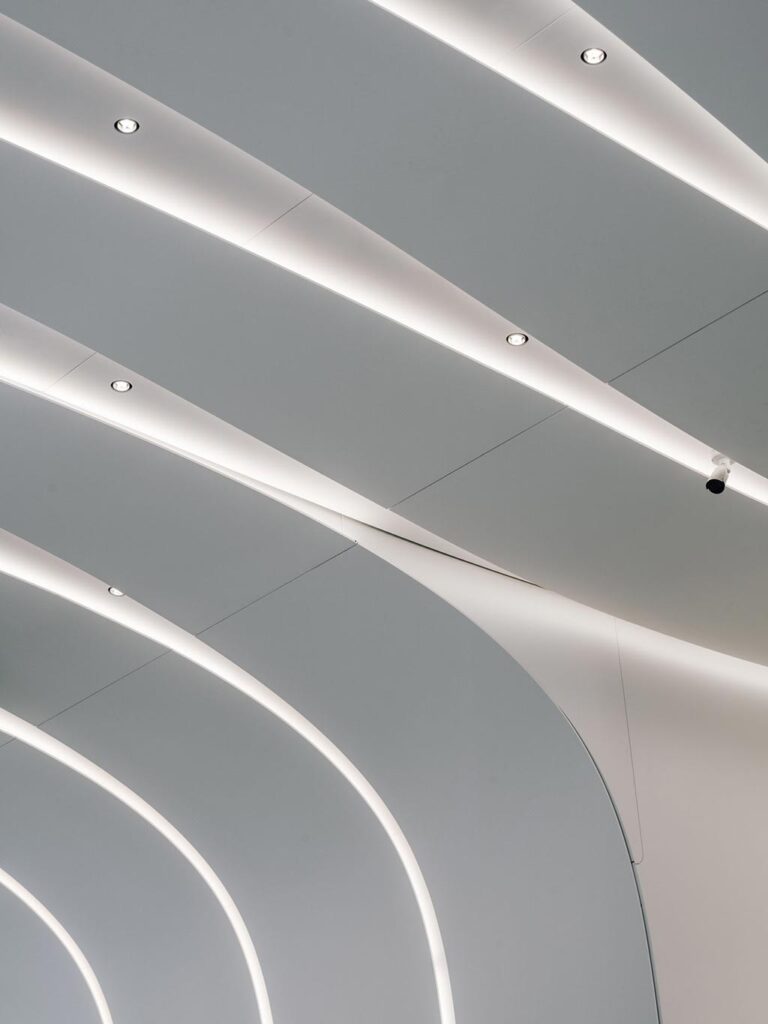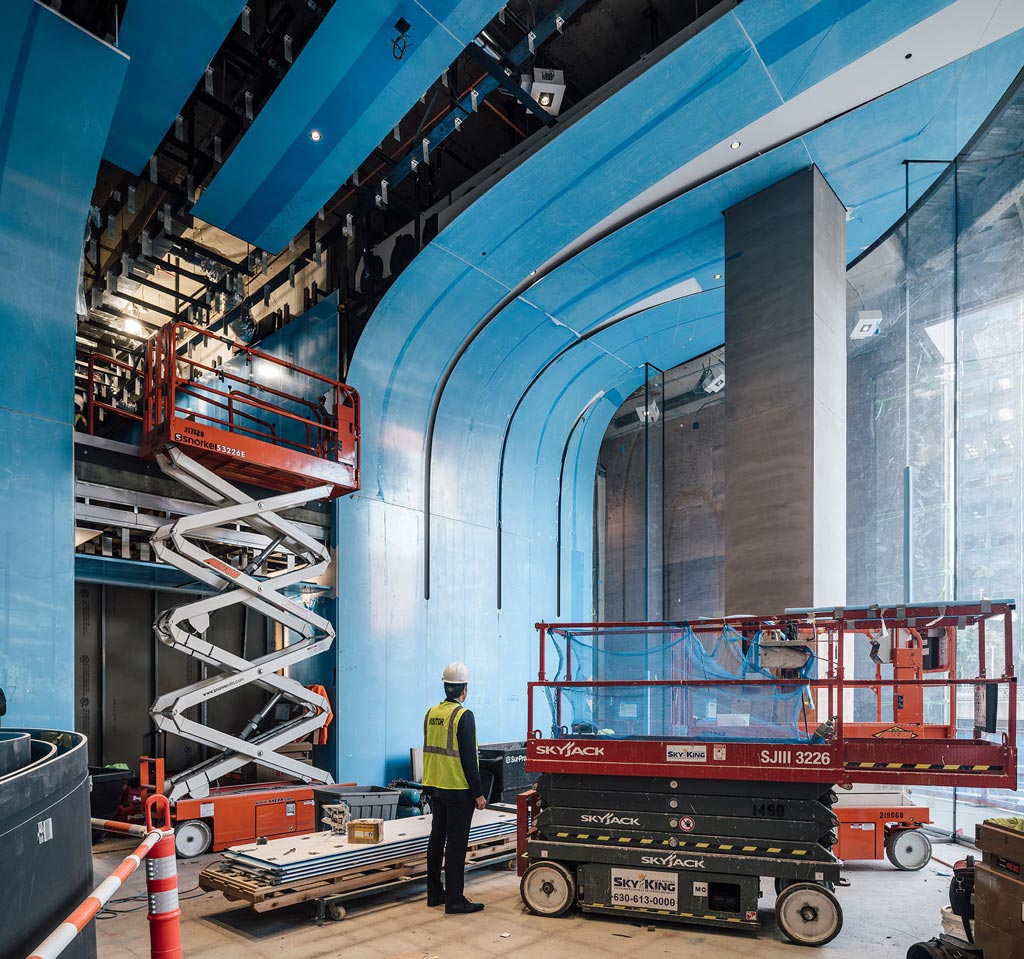 CONTACT INFORMATION To learn more about how Porcelanosa Facades can help your next project a success, contact us here on our website, or call us at 201-712-0556 (x2218).