In her song, New York, New York, Liza Minelli (or Sinatra, or anyone else who sings it) called New York the city that doesn't sleep.
The song also says, "If I can make it there, I'll make it practically anywhere…"
You got that right, pal!
And the same goes for New York architecture. If a building's façade can stand up to all the Big Apple can throw at it, it can stand up to practically anything.
That's why New York is such a great place to showcase our exterior porcelain panels, and how they stand the test of time.
Millions of people flock to New York to sightsee. Craning their necks up to look at the skyscrapers or rushing to see the latest Broadway show.
But, when we bring someone to New York, we're all a lot more focused on the details.
Sure, there's still some neck-craning to see how well our porcelain panels are doing on the beautiful high-rise buildings we visit. But mostly, our guests are paying attention to how it all goes together.
And summertime in New York is the perfect time to bring architects looking to learn all they can about using exterior porcelain panels on their building designs.
Great feedback from D.C. Architects getting educated on porcelain
We've been honored to be part of many great building projects around the US with a lot of great architects and designers. And, when a discerning firm like SOM (Skidmore, Owings & Merrill) wants to learn more about our exterior façade panels, New York is the proving ground to see them in action.
In July, Ignacio Vidal Traver and Santiago Manent hosted architects from SOM's Washington D.C. studio to tour and learn from several of our New York building projects.
The projects included two high-rise multi-family projects by Manuel Glas Architect – The Clare and The Leyton. We also visited the Dorian Chelsea Residences by Rogers Partners and the Dahlia by Cetra Ruddy & RKTB Architects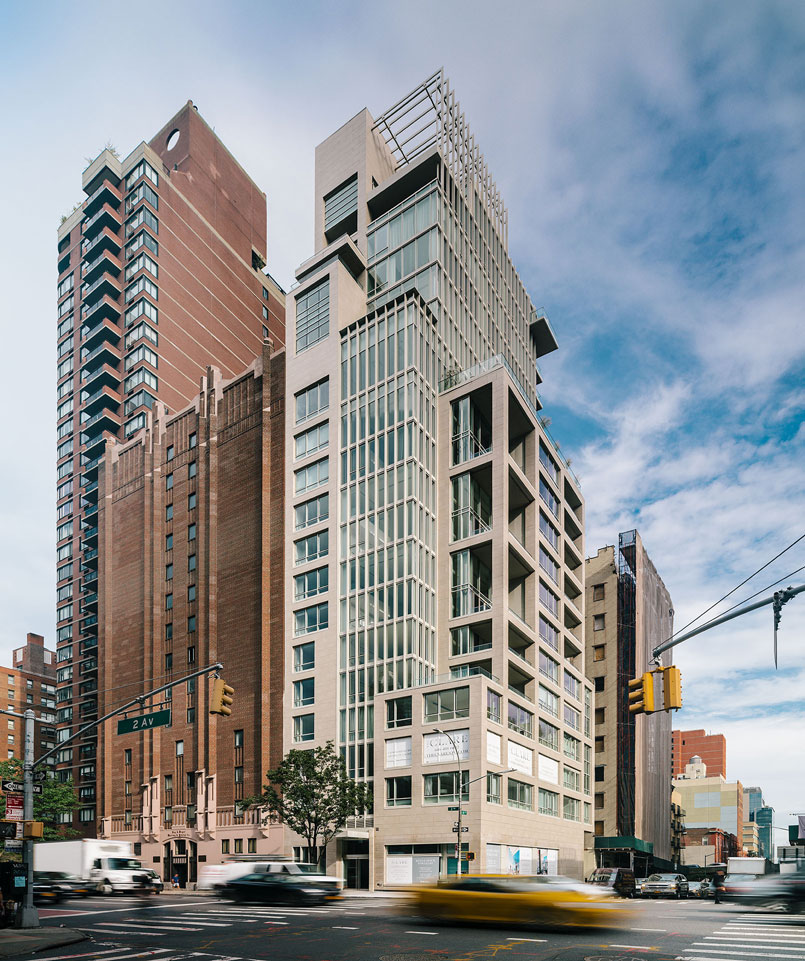 Valuable architectural insights
After the tour, we spoke with SOM's Ryan Cole to hear his feedback on all he learned on the project visits and why it was so valuable to him and his team.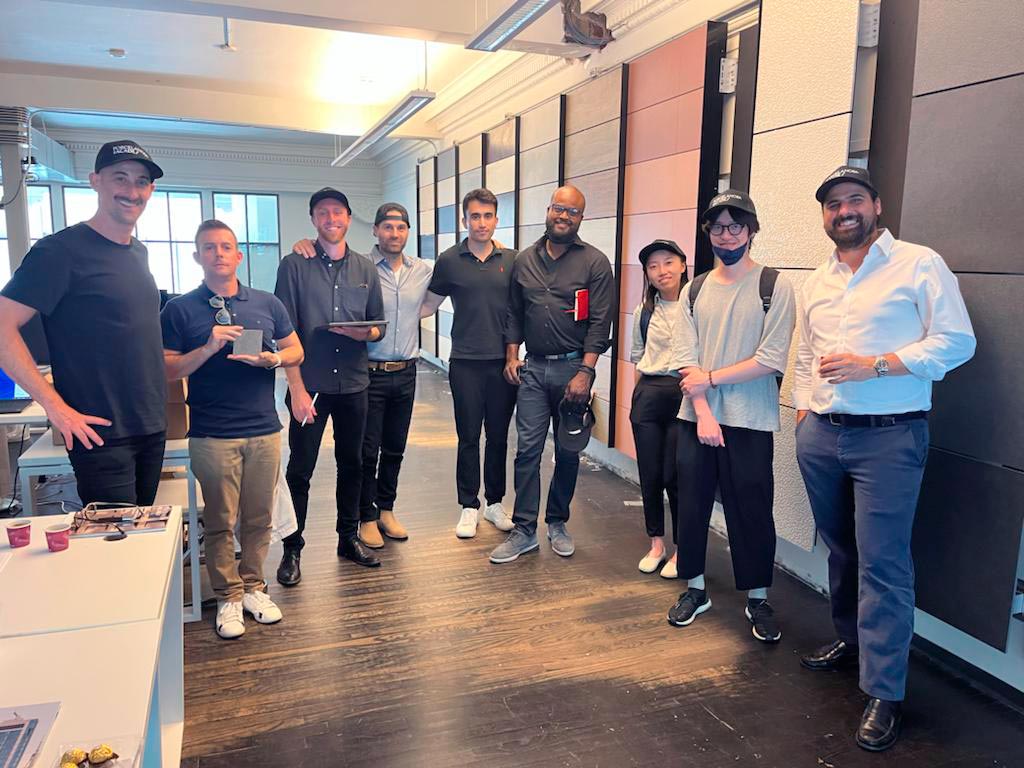 Cole started by saying, "The Porcelanosa team did a great job showing us different project results and pointing out issues to help educate us on how our detailing can help avoid them in our project."
That's one important element of bringing our clients to see our completed projects firsthand. We want project tours to include many of the common challenges architects face on their projects. Not just the "good side," where the details worked perfectly. But also, where the installation could've been improved.
Coles agrees, "As an architect, we need to see firsthand where systems can hit installation snags."
Another key is to not just visit the "just-finished" projects, or jobs in construction. It's best to include the older projects that've had some time to prove the durability and resilience of the exterior porcelain as a great choice for facades.
Cole adds, "Our technical team had some concerns for freeze-thaw cycles, so we were able to confirm it's not an issue on these panels that've been through several New York winters. The Porcelanosa team answered all our questions really well."
And the buildings were living proof that the porcelain does a great job standing up to elements of New York.
"God is in the details" – Ludwig Mies van der Rohe
Another insight Cole shared from his visit is the importance of proper flashing. "We saw one of the great-looking buildings that had an incorrect flashing installation. That led to some dirt and soot streaking down the top course of porcelain panels. Which was great to see firsthand, so I know how to detail my building's porcelain panels."
Cole continued, "I'm sure they can just power wash those panels. But we were able to see how important flashing is, in order to help our clients keep their façade clean."
The project Cole said was most influential from the tour was the Dorian Chelsea Residences in Manhattan. "This project really knocked my socks off. The richness of through body aggregate of the On Black porcelain panels looked amazing. And the end and corner joints were nice and clean."
He added, "I'm going back soon to see the Dorian Chelsea project in different lighting conditions."
Cole also explained at each project, their research included paying attention to the consistency of the joints and finding examples of how to better influence the implementation and results. "We liked the caulked end joints we saw on one building, because —as an architect —you can only control the installation so much.
Another important benefit for architects
One final note Cole made about the benefits of visiting an established project:
"The tour also included the sales team who could talk about how much the units are renting for. This is what my clients want to know. That's part of how I can tell the client why Porcelanosa is right for their project. Because all these other projects are doing it."
Are you ready for your visit?
If you've got a project coming up and want to see if exterior porcelain panels are the right choice for your façade, let us know.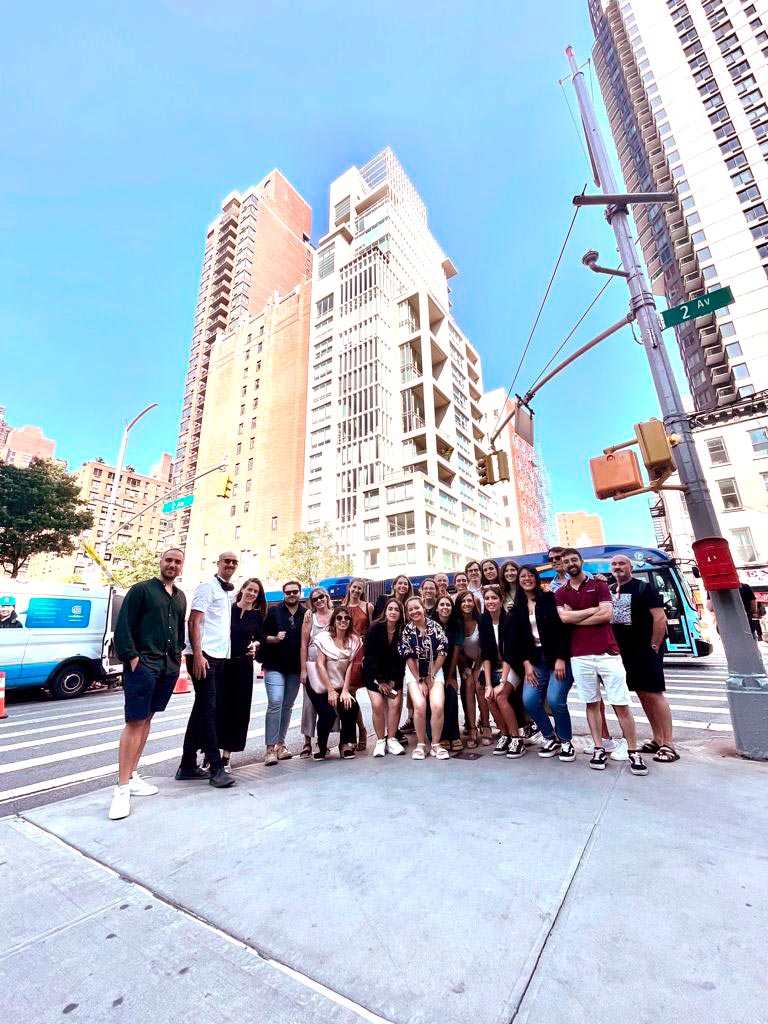 CONTACT INFORMATION To learn more about how Porcelanosa Facades can help your next project a success, contact us here on our website, or call us at 201-712-0556 (x2218).